To make a donation, please click on the button below.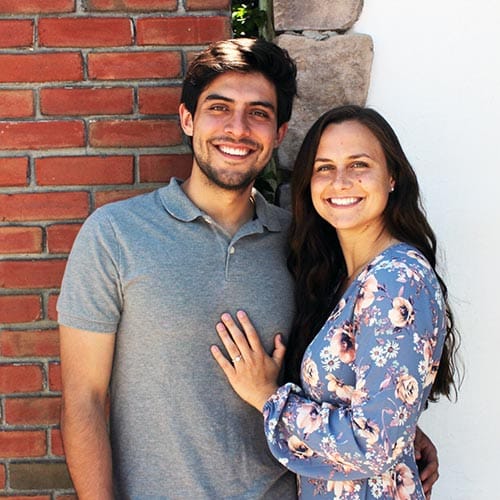 About me
My name is Andres Tortola. I was born and raised in Guatemala. I'm 27 years old. I am married to Jamie Tortola, and we have a 9-month-old son called Sebastian. In 2017 I got an international scholarship to study Counseling at Clarks Summit University in Pennsylvania, and that's when I moved to the United States. I graduated in 2019 and have been pursuing a career in coaching since.
How & why I became a MAI Missionary
In a moment of uncertainty about our careers and purpose in life, we had shared our concern to a dear group of friends that led us to contact Imago Dei Soccer. I am passionate for soccer and how it can be used as a tool to reach others for Christ, and my wife is a Sports Ministry major with the heart of a leader and also a servant. Ever since we met we wanted to be instruments that God used to pour into other people's lives, and for a couple of years we struggled finding what that purpose was. When we heard about the work Imago Dei Soccer is doing, our hearts lit up and we knew God was calling us to serve through this ministry.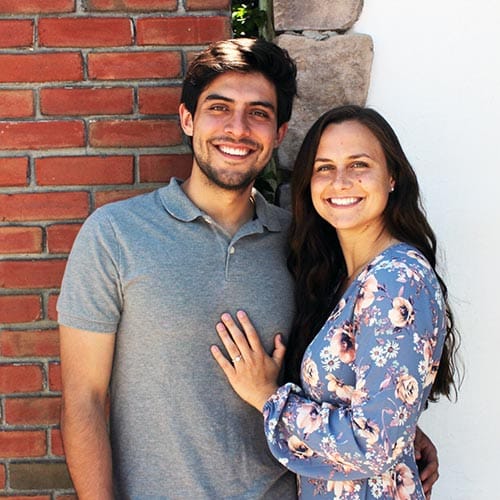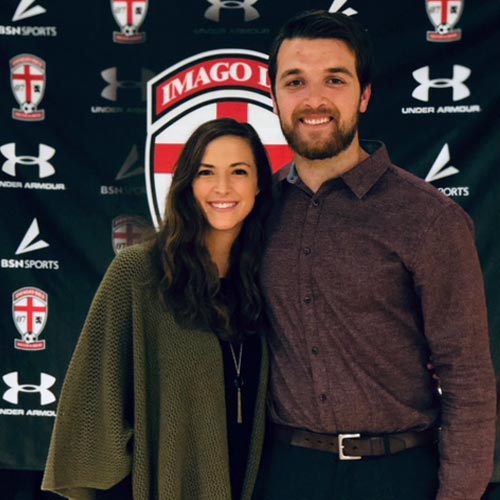 About me
I grew up in High Point, NC and attended Wesleyan Christian Academy, earning awards such as All-Conference, All-Region, and All-State. During Middle and High School, I participated in and coached Imago Dei sessions. I continued to play at a high level at powerhouse Messiah College and was blessed to earn several awards: 3 time All-Conference, 2 time Conference Defensive Player of the Year, 3 time All-Region, 2 time National Champion, 2 time NCAA All-American, and 3 time D3 Soccer All-American. During my collegiate summers I spent time playing and working for the King's Warriors Soccer Club of the PDL (semi-professional). I have also spent a few summers running the Wesleyan Soccer Camp and helping with pre-season. I was invited to preseason with a few professional teams, but my passion for sports ministry and coaching drew me away from those opportunities and to Imago Dei. I also serves on the Wesleyan Varsity Boys Coaching Staff.
How & why I became a MAI Missionary             
I grew up around the Charlotte Eagles through youth tours and being involved in the Urban Eagles. Through these opportunities, I fell in love with sports ministry. My passion for ministry led me to study Cross Cultural Ministry in college and to currently pursue full time ministry. I have always loved what the Charlotte Eagles do, but I felt called to the High Point area. I'm honored to be apart of God's work through MAI and Imago Dei Soccer Academy in High Point, NC.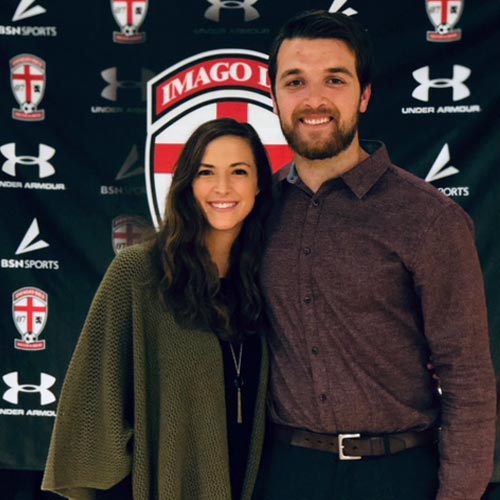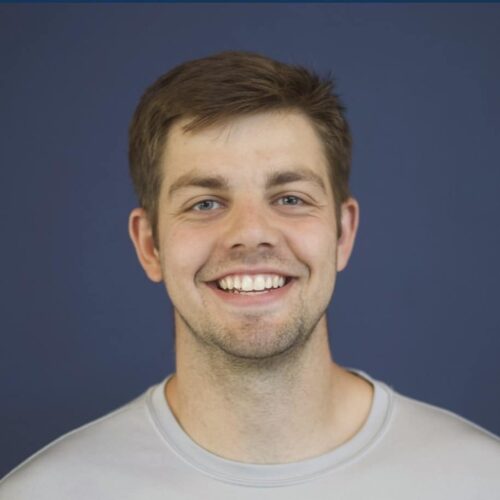 About me: 
My name is Zach Thompson, I am from Winston-Salem North Carolina where I fell in love with the beautiful game of soccer. I have two amazing parents and two loving brothers. It was through soccer that the gospel was presented to me by a Coach and I entered into the body of Christ. I attended Carolina University (Winston-Salem) where I would play soccer and will earn a degree in Biblical Studies. I am also currently working on Master of Arts in Ministry from Carolina University. This I am preparing to marry my beautiful fiancé Madison in May.
How and why I became a MAI missionary:
I became a MAI Missionary because this ministry has directly impacted my life. It was through Imago Dei that MAI Missionaries would point me to Christ using soccer as a tool. Ultimately because they faithfully poured into me I surrendered my life to Christ. I now see the same opportunity for me to pour into other kids' lives using the tool of soccer to point them to the cross.