To make a donation, please click on the button below.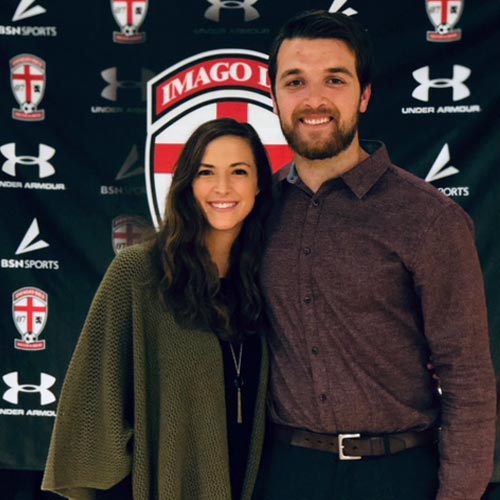 About me
I grew up in High Point, NC and attended Wesleyan Christian Academy, earning awards such as All-Conference, All-Region, and All-State. During Middle and High School, I participated in and coached Imago Dei sessions. I continued to play at a high level at powerhouse Messiah College and was blessed to earn several awards: 3 time All-Conference, 2 time Conference Defensive Player of the Year, 3 time All-Region, 2 time National Champion, 2 time NCAA All-American, and 3 time D3 Soccer All-American. During my collegiate summers I spent time playing and working for the King's Warriors Soccer Club of the PDL (semi-professional). I have also spent a few summers running the Wesleyan Soccer Camp and helping with pre-season. I was invited to preseason with a few professional teams, but my passion for sports ministry and coaching drew me away from those opportunities and to Imago Dei. I also serves on the Wesleyan Varsity Boys Coaching Staff.
How & why I became a MAI Missionary             
I grew up around the Charlotte Eagles through youth tours and being involved in the Urban Eagles. Through these opportunities, I fell in love with sports ministry. My passion for ministry led me to study Cross Cultural Ministry in college and to currently pursue full time ministry. I have always loved what the Charlotte Eagles do, but I felt called to the High Point area. I'm honored to be apart of God's work through MAI and Imago Dei Soccer Academy in High Point, NC.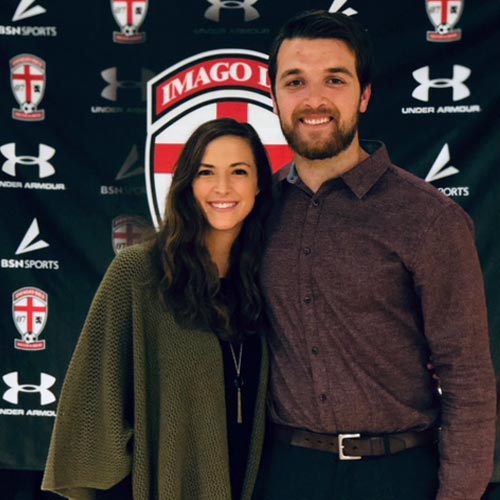 About me
Born in Bristol, England.
Came to America in 2008 on a soccer scholarship at Bryan College, Dayton, TN.
Moved to High Point, NC after graduation in 2012 to coach at Wesleyan Christian Academy.
Married Lauren Bowling (Charlotte, NC) in the summer of 2014.
Lauren now teaches at Wesleyan Christian Academy.
2 younger sisters, Mum & Dad live back in England.
How & why I became a MAI Missionary
I love soccer.
I love the concept of using sport to learn about life.
I love that sport can mean everything, but is not everything.
I love how sports can bring people together that would never have met otherwise.
I have come to love how transformational coaching can be, and I would love to share my love of a game and impact lives through a simple sport.
About me:
I (Stephen) grew up in Florida, while Heather grew up in Virginia. We met at Montreat College where we both played soccer and where we both experienced sports ministry for the first time through the Chicago Eagles Summer Academy. Our relationship has been intertwined with a passion for soccer, people, and sharing the love of Jesus. We married after graduation and joined staff with MAI, serving with the Urban Eagles for 4 years. Along the way, we started our young family and after a brief time away from the ministry we are re-joining with even more excitement for how sports can provide a platform to build relationships and touch lives. We are currently living in a small town in Patrick County, VA raising our 3 beautiful children: Kiah, Courage, and Brody. Our family enjoys the outdoors, adventures, traveling, art, reading, writing, time around a campfire, and spending quality time with friends and family.
How & why I became a MAI Missionary?
We were deeply impacted by the ministry of the Chicago Eagles during the summers of 2008 and 2009. Spending entire summers exploring the relationship between our faith and sports stirred an excitement to apply what we learned back at our school and our college teams. It was through this process of training and empowerment, and the wonderful sports ministry community we became surrounded with, that we felt God moving in our hearts and leading us to join full-time after college. We felt drawn to international missions and how the soccer ball broke down language barriers and created bonds with kids & families that are difficult to do otherwise. We have re-joined because sports ministry is always in our hearts and we are excited about a new adventure and the opportunity to impact a community and sports culture both in Virginia and in High Point, NC.