To make a donation, please click on the button below.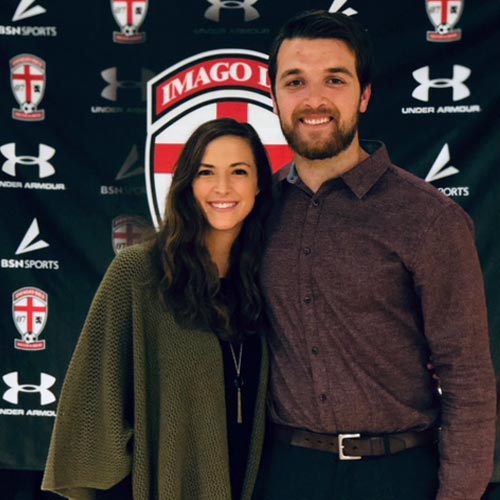 About me
I grew up in High Point, NC and attended Wesleyan Christian Academy, earning awards such as All-Conference, All-Region, and All-State. During Middle and High School, I participated in and coached Imago Dei sessions. I continued to play at a high level at powerhouse Messiah College and was blessed to earn several awards: 3 time All-Conference, 2 time Conference Defensive Player of the Year, 3 time All-Region, 2 time National Champion, 2 time NCAA All-American, and 3 time D3 Soccer All-American. During my collegiate summers I spent time playing and working for the King's Warriors Soccer Club of the PDL (semi-professional). I have also spent a few summers running the Wesleyan Soccer Camp and helping with pre-season. I was invited to preseason with a few professional teams, but my passion for sports ministry and coaching drew me away from those opportunities and to Imago Dei. I also serves on the Wesleyan Varsity Boys Coaching Staff.
How & why I became a MAI Missionary             
I grew up around the Charlotte Eagles through youth tours and being involved in the Urban Eagles. Through these opportunities, I fell in love with sports ministry. My passion for ministry led me to study Cross Cultural Ministry in college and to currently pursue full time ministry. I have always loved what the Charlotte Eagles do, but I felt called to the High Point area. I'm honored to be apart of God's work through MAI and Imago Dei Soccer Academy in High Point, NC.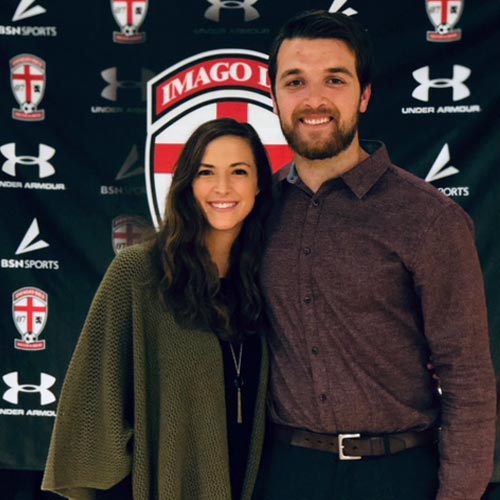 About me
Born in Bristol, England.
Came to America in 2008 on a soccer scholarship at Bryan College, Dayton, TN.
Moved to High Point, NC after graduation in 2012 to coach at Wesleyan Christian Academy.
Married Lauren Bowling (Charlotte, NC) in the summer of 2014.
Lauren now teaches at Wesleyan Christian Academy.
2 younger sisters, Mum & Dad live back in England.
How & why I became a MAI Missionary
I love soccer.
I love the concept of using sport to learn about life.
I love that sport can mean everything, but is not everything.
I love how sports can bring people together that would never have met otherwise.
I have come to love how transformational coaching can be, and I would love to share my love of a game and impact lives through a simple sport.