To make a donation, please click on the button below.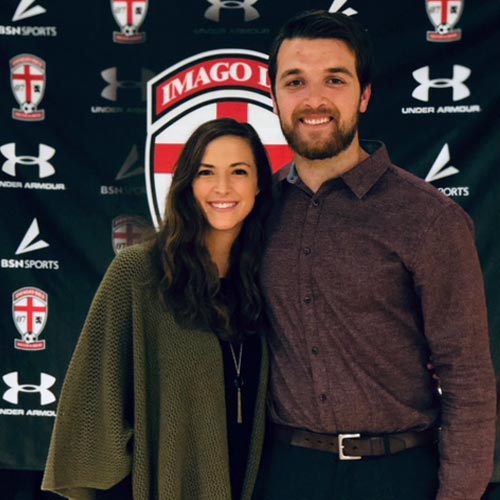 About me
I grew up in High Point, NC and attended Wesleyan Christian Academy, earning awards such as All-Conference, All-Region, and All-State. During Middle and High School, I participated in and coached Imago Dei sessions. I continued to play at a high level at powerhouse Messiah College and was blessed to earn several awards: 3 time All-Conference, 2 time Conference Defensive Player of the Year, 3 time All-Region, 2 time National Champion, 2 time NCAA All-American, and 3 time D3 Soccer All-American. During my collegiate summers I spent time playing and working for the King's Warriors Soccer Club of the PDL (semi-professional). I have also spent a few summers running the Wesleyan Soccer Camp and helping with pre-season. I was invited to preseason with a few professional teams, but my passion for sports ministry and coaching drew me away from those opportunities and to Imago Dei. I also serves on the Wesleyan Varsity Boys Coaching Staff.
How & why I became a MAI Missionary
I grew up around the Charlotte Eagles through youth tours and being involved in the Urban Eagles. Through these opportunities, I fell in love with sports ministry. My passion for ministry led me to study Cross Cultural Ministry in college and to currently pursue full time ministry. I have always loved what the Charlotte Eagles do, but I felt called to the High Point area. I'm honored to be apart of God's work through MAI and Imago Dei Soccer Academy in High Point, NC.